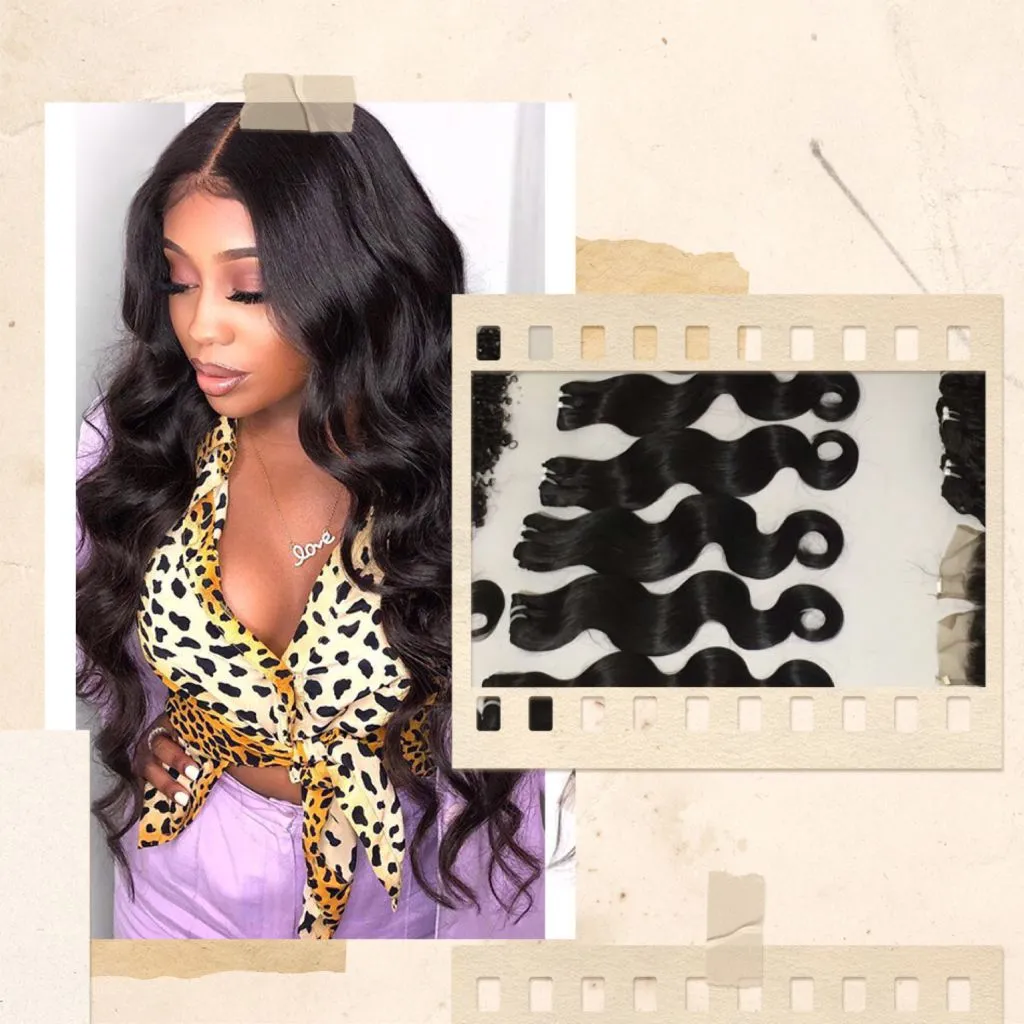 Definition of Body Wave and Loose Wave
There are actually a bunch of things about Body Wave and Loose Wave to tell but here are some main things.
Body Wave
There are three unique characteristics, which are:
Has a specific S-shaped curl
As you can see from the body wave made of Vietnamese human hair, the body wave is not too straight and not too wavy, owning a deep "S" pattern and consists of numbers of "S" in one bundle.
No need for much special hair care
This type of hair extension is so soft and smooth that it can last longer as long as under proper care. Body wavy hair is considered one of the best hairstyles to go with any outfit especially with colorful ones for this Christmas. It is also "easy going" with hair restyling like cutting curtain bangs or so on.
Fits any face shape
Due to the density that body wave can trick people's eyes though it doesn't seem so in straight strands, body wave can be suitable for any type of face shape, even your face is round or oval. With Vietnamese body wavy hair extensions, you'll become gentler but still sexier than ever before.
So what about the characteristics of loose waves?
More Curly
Literally, the wave in a loose wave turns out to be "Curlier" than body wavy hair extensions.
A Unique Appearance
If Body Wave creates you such a nice and soft look, Loose Wave makes you become such a sexy lady this Christmas
How To Tell Body Wave And Loose Wave apart?
Loose waves are greater than body waves in length. For people seeking elasticity and complete appearance, the loose wave is the best.
Loose wave is more curly than body wave. If you are looking for hair that is more on the curlier side or on the straight hair side would be the choice between the two. This relies on personal choice.
In Vietnam, loose wave lasts longer than body wave. Body waves are going to get straighter over time, and if you are going to curl, we suggest that you should choose the other one.
Volume: Loose wavy hair extensions have way more volume than body waves, which would be the best for dreamy girls.